When you consider the concept of moving within the borders of Ontario, Sudbury is one of the best choices. In fact, if you are looking for a fresh start, this is the city for you. Sudbury is not only what you would call a typical mining town Ontario – there is a unique energy to it. So why not start by learning what you can about moving to Sudbury and what you can expect once you get there. And once you do, you will have to find reliable Sudbury movers to help you out.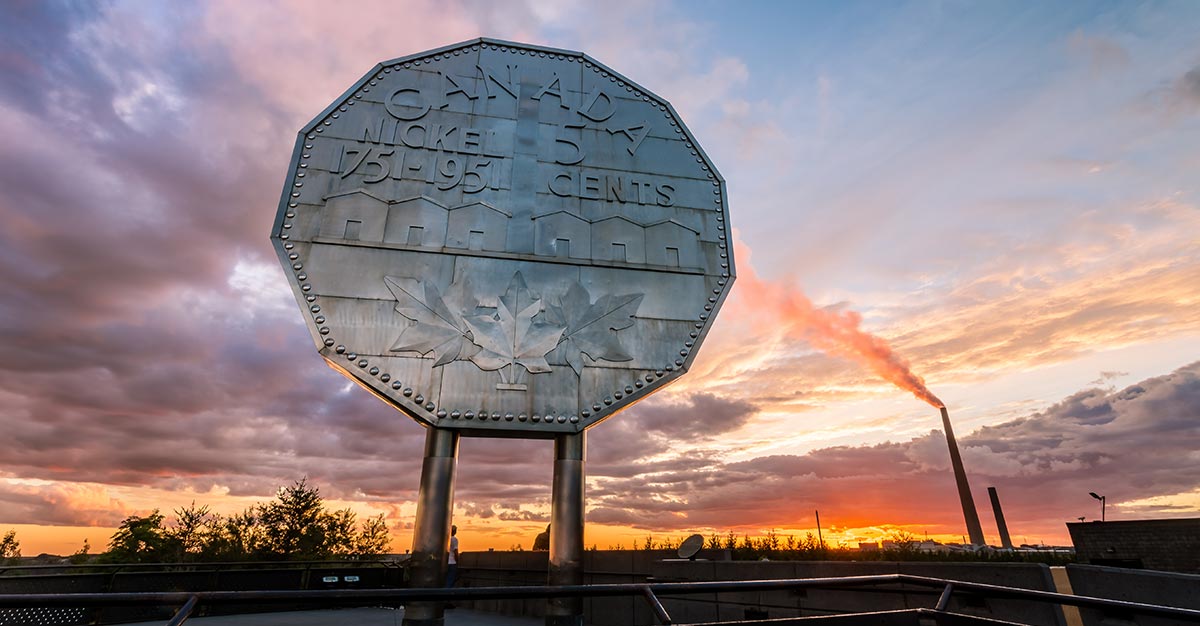 Tutorial for moving to Sudbury
According to Statistics Canada, about 45% of people living in Sudbury rate their life satisfaction at a 9 or 10. That's half of the people in the city feeling completely happy about living in Sudbury. So if you are planning on moving to Sudbury from anywhere in Ontario or Canada, know that you'll be among a lot of happy people.
But to be happy, you'll need to make sure your local or long distance relocation is stress-free and affordable. We all know that moving is stressful not only because it costs money. But there are also too many things to do and too little time to get them done. So time-management is quite important, and you need to learn how to accomplish as much as possible with time to spare.
Cut Down on the stress of Sudbury move and Get Professional Moving Help
Why is it that people hesitate to hire professional movers? Surely, it is the most convenient and efficient approach to any long distance relocation. Unfortunately, many people are under the wrong impression that hiring movers is expensive and a DIY move is the most practical approach. But those people most likely don't have enough experience with relocation.
So try to ask people who have tried both DIY moving and professional moving services. They will surely tell you that it makes more sense to hire good movers for a relocation. So many things can go wrong with a DIY move.
Your rental truck may suddenly be unavailable on moving day or worse, break down on the highway.
You could get injured loading heavy furniture by yourself.
Your stuff could also get stolen from your moving truck.
You could get involved in an accident and be liable to pay for the damage.
While we don't wish for any of these things to happen, unfortunately, they could happen. Bear in mind that with a DIY move, there are still expenses. You still need to pay for a moving truck and fuel, do the long driving, and all the packing and heavy lifting.
By hiring professional movers, you cut down on moving stress and get to focus on just arriving in your new city. Your moving company will be responsible for all the heavy lifting and for transporting your household goods safely.
Professional movers use the right-sized trucks and trained movers
If you need to load and unload a small pick-up with your household goods and drive several times to your new address, you'll be exhausted and probably spend more.
Moving companies have different sizes of trucks and will use the right size of truck to accommodate your goods in one go. Whether you are moving a 3-bedroom home in Toronto to Sudbury, they have the proper equipment to do it in less time.
Moving companies can make a free in-home assessment prior to your move. This way they determine the size of your inventory and how many movers are needed to get your move done efficiently. You can find out more about the cost of hiring professional movers in Ontario to help you in choosing and hiring a good moving company.
Sudbury in short: Things you should know before moving to Sudbury
Sudbury is the largest city in Northern Ontario. It has become a major hub for education, business, tourism, and government. Because of its strategic location on the Trans-Canada Highway, it has become a manufacturing and industrial center for northeastern Ontario.
Greater Sudbury was established in 2001 with the amalgamation of other towns. As of 2011, it has a population of 160,274.  It is also known as a City of Lakes due to its 330 lakes, and its largest lake, Lake Wanapitei. It is about 390 kilometers from Toronto by car with about 4 hours driving distance at an average speed of 60 mph.  Ottawa is about 482 kilometers from Sudbury or over 5 hours by car.
You don't need to drive a moving truck loaded with all your household goods. Use practical and flexible relocation solutions and secure easy moving to Sudbury.
Moving to Sudbury to Live and Play
Greater Sudbury is a world-class center for mining. More than 6,000 people are employed in its mining companies.
It is a paradise in its own right – with the beaches and lakes providing recreation all year round.  It is one of the sunniest places in Ontario. No wonder residents are in a good mood throughout the year.  It has bilingual communities, diverse cultural roots, and numerous festivals all year round to enjoy. You'll find more information about living or working in Sudbury and online services for residents.
Different Types of Relocation and Moving Services to Choose From
People make different kinds of moves. Each move, even if it is to the same destination, may not be the same. Each individual would have unique preferences, not to mention different possessions, that could require special handling.
Long Distance Moving Services in Canada
If you are leaving Sudbury to move to Ottawa or Montreal, that would be a long distance move. Long distance moves are charged a flat rate (per pound or kilogram). This also takes into account the distance of travel and cost of fuel.
To give you an idea, many movers charge $2.25 per kilogram with a minimum load requirement which varies among movers. Generally, movers require a minimum load of 450 kilograms or 1000 pounds. Some movers require at least 2000 pounds for long distance moves.
Some long distance moves could be complex and may require special services such as piano moving, auto relocation, or temporary storage.
Cross-border moving from Canada to the USA
If you are moving from Sudbury to the USA or vice-versa, you'll need an international mover. International moving companies are knowledgeable about customs requirements. And they can help make sure your cargo is not delayed or fined at the border.
You'll need to choose international moving help for cross-border moving such as from NYC to Sudbury or other destinations.
Commercial Moving to Sudbury Services
If you have a business for relocation from Greater Sudbury to Kingston or other cities in the GTA, it's best to hire a professional mover with commercial moving services. Whether your business is an office, a restaurant, or a showroom, professional moving companies have the right equipment as well as professional crew to ensure minimal business interruption.
Commercial moving services can also include optional services such as professional packing, crating, and storage. We have many partner moving companies in the Greater Sudbury who are highly experienced in office moving and commercial relocation.
Specialized Moving to Sudbury Services
Some professional movers also offer specialized moving services for handling special or hard to move items. These would include moving:
a baby grand piano
an art collection
antique furniture
a pool table
or auto relocation.
If your move includes some of these special items, you'll need to hire a moving company with specialized moving services. Not all movers are equipped for handling delicate or sensitive items.
Moving with Small Loads and Economy Moving Options
Some people require simpler or basic moving services such as for moving small loads (less than 1000 pounds) and economy moves (usually a moving truck with 2 movers). It also includes moving with portable moving containers.
These semi-DIY options are certainly economical yet easier than a complete DIY move such as renting a self-drive truck.  You get to delegate the difficult task of transporting your cargo to professional movers.
Hourly or Flat Rates Depending on Distance
Depending on the point of origin and destination, your moving to Sudbury could be charged hourly rates or flat rates. For a moving container, you pay rental fees plus the cost of transporting your container based on actual weight.
There are smaller moving companies that gladly accommodate small loads. Many professional moving companies, even large van lines, offer economical moving with portable moving containers.
What type of move are you making? We can help you find top moving companies near you with competitive moving prices. Tell us about your move by filling-out our short online request form.
Moving to Sudbury: Mistakes To Avoid
Not planning your move ahead of time 
Before you move you should always try to think of your entering and exiting plans. You'll need to come in one way that has enough room for all of your items, especially your larger ones. Reach out to your landlord before the move to organize a time to reserve the buildings elevator or in some cases, the stairs. It's also a wise move to plan for an area where you will be able to unload your items from. Some buildings have areas that are reserved for vehicles during moves, but if not try to secure a public parking spot near your building.
Not staying organized
When moving anywhere, keep track of where your items are in each of the boxes. Often, people will just pile up the boxes they're moving in one room and spend days or weeks moving them around to the appropriate location. By keeping track, you can help reduce a significant amount of time unpacking your items.
Not using the appropriate packing materials
When you're doing your first move, often, you won't quite know how to pack things appropriately. It's best to research the appropriate materials that you'll need. Some popular moving materials include packing paper for dishes, suitcases for clothes, boxes for books, or plastic wrap for couches.
Not packing an essentials bag
When you're moving, you will need to have certain items with you during and once you're done. Frequently used items in an essentials bag include ids, toiletries, lease information, keys, snacks, and any medicines that you take on a regular basis. Not having these items on hand can cause delays in the move or issues with your new apartment.
Not sending in your change of address forms
One of the common things that people forget to do when they move is to change their mailing address. This simple mistake can prevent you from receiving vital information that you need from your workplace, the government, or friends and family.
Not having Renters Insurance
Obtaining rental insurance, or tenant insurance, is very important whenever you start renting an apartment. It ensures that all of your items are protected and that you're able to get the monetary value of them back in the case that something unforeseen should happen. It's surprisingly affordable too.
These are just a few of the common mistakes that occur during apartment moves, so make sure to plan ahead and research as much as you can before your move takes place.